After starting, stopping, or restarting any server, the browser tab of the UI stops responding and eventually asks me to kill the page process.
The Chrome Dev Console reveals somewhere around 15-20 instances per second of: "TypeError: Cannot read property 'max-players' of null", and the number of errors approaches 4000 before the tab runs out of memory and stops responding: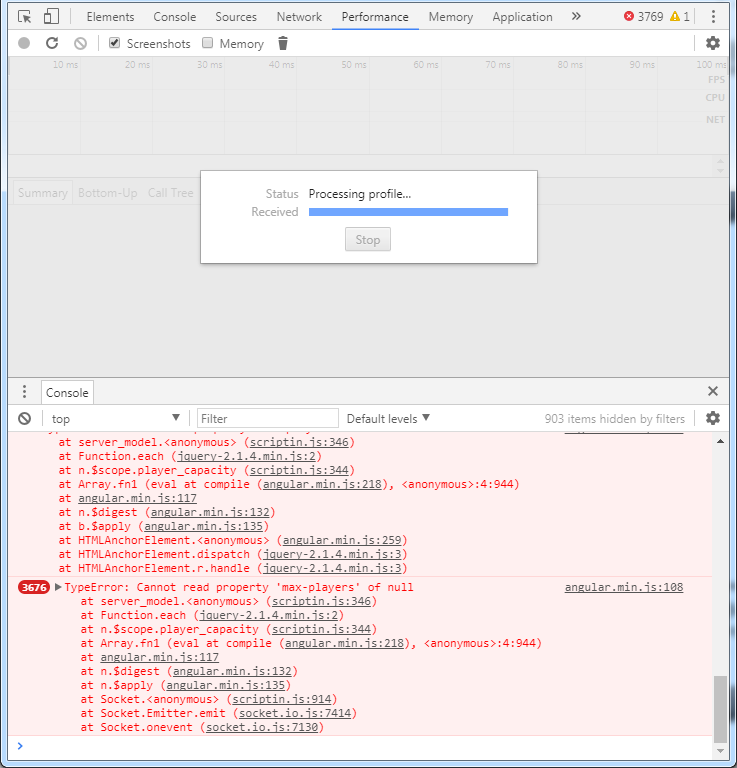 Killing the webpage and logging back in to the WebUI will restore functionality until another server action is performed.
EDIT: Installation was done via git on CentOS 7.