Hi,
Guys, i have an issue that i have no idea how to fix.
I start out by making a server then i download the FTB profile i would like, which in this case is Infinity(Have also tried DW20). Then i go run the FTBInstall.sh and copy to live server directory, then i accept the EULA and press the start button and it looks like the server starts, even starts drawing on the machines memory, but in the log it just says:
"[13:25:29] [Server thread/INFO]: Starting minecraft server version 1.7.10"


As far as i can see its not a ownership issue… But my knowledge on the subject is limited.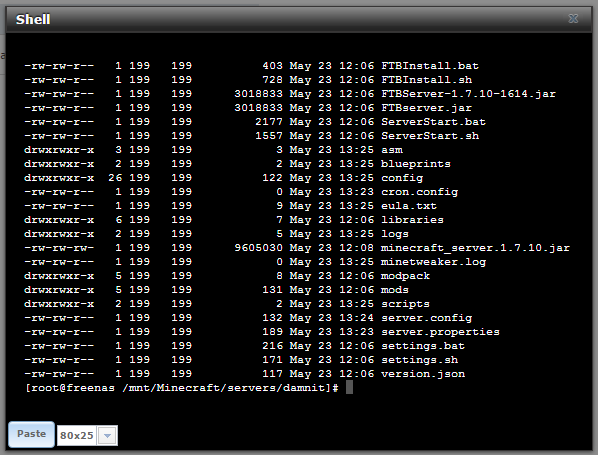 Hope someone has an idea, sorry if its silly question, I'm pretty new to all this.