Hey everyone,
I dont know what to do anymore, my problem is that no matter what i do, noone can connect to my MineOS server besides me, of course.
Here's a screenshot of my iptables config: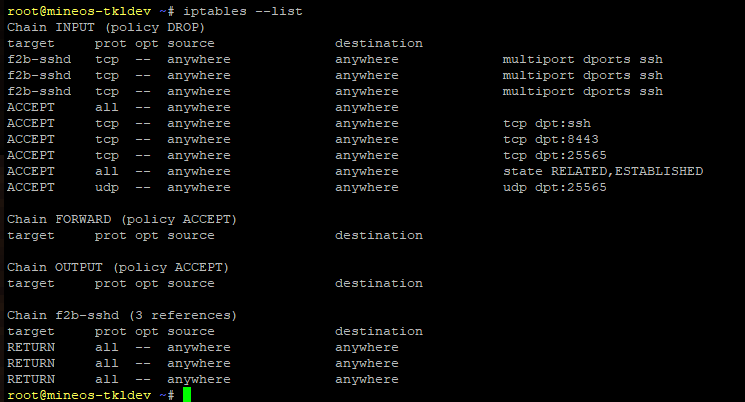 I tried to iptables -F and then iptables -P INPUT ACCEPT and added a UDP Protocol for 25565 aswell
My Router (FRITZ!Box 7590) has the ports enabled aswell:

It's in german, but I actually allowed all ports with the exposed host feature.
The IP-Adress changes every 24 hrs or so, doesnt it, that's why I need an actual one, with an DNS-Service like NO-IP for example but i cant get the DUC-Client on it, that updates that IP, or can I?
For now the IP is:
88.130.62.175
I dont know if that helps but i figured out that 88.130.62.175 (or all the others that are generated) is the IP my normal PC aswell.
And with 88.130.62.175 the portcheck on https://www.ipfingerprints.com/portscan.php fails as filtered, and with its actual IP aswell (192.168.178.113).
I've set the IP: 192.168.178.113 in the server.properties and I'm trying to connect with the generated one (I figured it out via curl ipinfo.io/ip), or should I do it differently?
If you wonder how I'm able to figure out if it works or not by myself, I'm using GeForce NOW.