Just wanted to add a section for deleting rules, but I need hexparrot to do it. Here is the addition:
ALL COMMANDS MUST BE RUN AS ROOT!
The beginning process to deleting a rule is to list the rules by Chain and number, execute "iptables -L --line-numbers" to get this info. An example should look similar to this: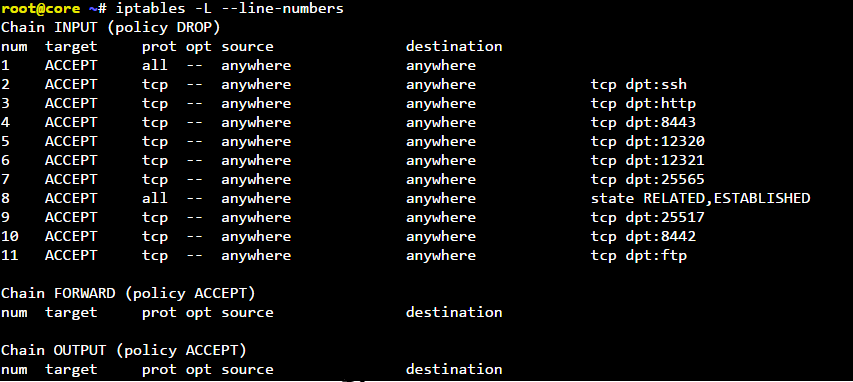 Once you have this on screen, to delete the rule, execute "
iptables -D
"
followed by a space, then the chain the rule is on (for instance, input), and the number.
If I wanted to delete my 25565 TCP port from above, I would execute "
iptables -D INPUT 7
"
It needs some cleaning up, but removing a rule is missing from that wiki page.